Three Peaks Auto is now Three Peaks Autoplex!!! We are under new ownership.
Our goal is to create a good better best experience for our customers. We attach a warranty ranging from 3 months 3,000 miles all the way up to a 5 year 100,000 miles. We also now offer tiered packages with each of our cars.
In the first tier you get a 3 month 3,000 mile limited powertrain warranty. On top of that you get to choose from two experiences. Either the tasteful tour of the town experience or two vouchers for a 1 hour massage.
Our second tier includes a 12 month 25,000 mile limited powertrain warranty. Again you get the choice between two experiences. Either A gaming console (Xbox 1 or PS4) or a professionally installed home theater system from Livewire.
The third tier comes equipped with a 5 year 100,000 mile limited powertrain warranty. As always you get a choice with this package. The first option is an unforgettable drive in a Lamborghini at the Las Vegas speedway. You and a friend will get to take one of these bad boys out on the speedway for six laps of pure uncensored adrenaline rush. The second option is a 4 night Mexican Riviera cruise for two.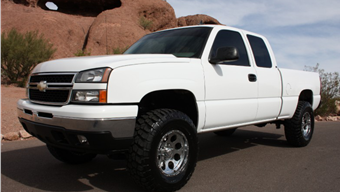 "The last dealership
that you'll ever
buy from again!
When we say, 'no games'
we really mean it"
Dan Jessen, Owner
Featured Vehicles

Dealership Hours
Monday to Friday
10:00 AM to 5:30 PM
Saturday
By Appointment
Sunday
Closed